Pride Month At The Stanway School (June 2022)

During Pride Month in June of 2022, we are launching a number of events across the school:
Assemblies to inform the students about what Pride Month and School Diversity Week is all about; we want to ensure that people across the school know what diversity means to us at The Stanway School.
Year 7 will be creating Diversity flags which will be displayed around the school to highlight what diversity means to them.
Year 8-10 will be adding to the diversity work which they did last year completing quizzes and activities to increase their knowledge about different communities which make up our diverse community.
Our Inclusion & Diversity Hub & Champions The creation of our Inclusion & Diversity Hubs in June of 2021, and the selection of our Inclusion & Diversity Champions have helped to raise awareness of, and celebrate, diversity across The Stanway School. They have continued to work alongside Mrs Deighton, Mrs Macdonald, Mrs Wright and Miss Whittle to develop campaigns to increase our awareness of diversity across the school as well as continuing to run our Inclusion & Diversity Hubs. The Hubs are open to all year groups, running on different lunchtimes each week. These sessions offer focus groups and informal support for students within/ wanting to support the diverse communities within our school. For more information of which sessions are available to attend and when, see the posters around the school. Staff across the school recently updated their training to further understand diversity issues and any recent changes in legislation, to be able to support all our students and to ensure a foundation of inclusivity for all in our school community. Students at our school take part in assemblies and PSHE lessons that talk about diversity issues, and all of our students are treated as equals. More recently, we have had the privilege of widening our school community to include refugees from the war in the Ukraine.  We are determined to help these young people feel at home in our community and get access to our high quality education whilst they are here.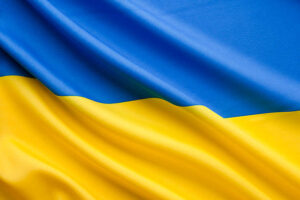 ласкаво просимо до нашої школи!
(welcome to our school!)
Its Pride Month!
Pride month is an annual celebration for people of the LGBTQIA+ community. This year is a particular landmark as it celebrates the milestone of 50 years of Pride.
Why June?
June is when the Stonewall riots took place in the US in 1969. The riots were prompted by a raid that took place during the early morning, at the Stonewall Inn in Greenwich Village, Manhattan. The LGBT community held a series of spontaneous, often violent demonstrations to protest against the raid and calling for the establishment of places that gay, lesbian and transgender people could go and be open about their sexual orientation. In such places there should be no fears of being arrested. The riots served as a catalyst for the rights of LGBT people in America and around the world.
What's the theme this year?
Each year there is a specific theme to make people aware of the achievements and struggles of the LGBTQ+ community. The theme for 2022 is Politics in Art and it is based on art and design. See if you can spot our new displays around the school that are celebrating diversity and inclusion at our school!
What Support Services are there available for students on issues of Inclusion & Diversity?
| | | |
| --- | --- | --- |
| https://www.actionforchildren.org.uk/ | Action for Children | A charity that provides care and support to young people |
| https://www.barnardos.org.uk/ | Branardo's | A charity that helps vulnerable children across the UK |
| https://www.childline.org.uk/  | Childline | Childline is a private and confidential service for children and young people aged under 19.  |
| https://www.ditchthelabel.org/  | Ditch the Label | A group whose aim is to combat bullying and the root causes of this. They are also available to support young people aged 12-25 who experience bullying. |
| https://www.fflag.org.uk/  | Families and Friends of Lesbian, Gay and Bisexual People (FFLAG) | FFLAG provides support for parents and their children.  |
| http://www.galop.org.uk/  | Broken Rainbow/ Galop | Galop (now rebranded to Broken Rainbow) is a domestic violence hotline for the LGBTQ+ community. This service provides confidential support as well as information on potential next steps. |
| http://genderedintelligence.co.uk/  | Gendered Intelligence | Gendered Intelligence is an organisation that works to increase the quality of trans people's lives and raise awareness of the needs of trans people. They have a support group on their website for the parents/ carers of young trans people.  |
| https://www.gingerbread.org.uk/  | Gingerbread | Gingerbread is a charity who supports single parent families to live secure, happy and fulfilling lives. |
| https://www.hidayahlgbt.com/  | Hidayah | A nationwide organisation for LGBTQ+ Muslims in the UK – they campaign for social justice to defeat the stigma faced by many within the Muslim community.  |
| https://lgbt.foundation/  | The LGBT Foundation | This organisation supports people to increase their knowledge, skills and self confidence to improve/ maintain their health and wellbeing.  |
| https://www.nhs.uk/mental-health/conditions/gender-dysphoria/overview/  | NHS | There is lots of information on the NHS choices website for both young people who are LGBT+ as well as their parents/ carers. |
| http://www.outhouseeast.org.uk/ | Outhouse East | This is a support service available in Essex who run sessions to support those young people in the LGBT+ community. |
| https://switchboard.lgbt/  | LGBT+ Switchboard | This is a helpline for the LGBT+ community when they need the support the most. The conversations are 100% confidential.  |
| https://www.youngminds.org.uk/ | Young Minds | A mental health charity that provides support for young people and parents. |