Students discuss citizenship issues with Home Secretary Priti Patel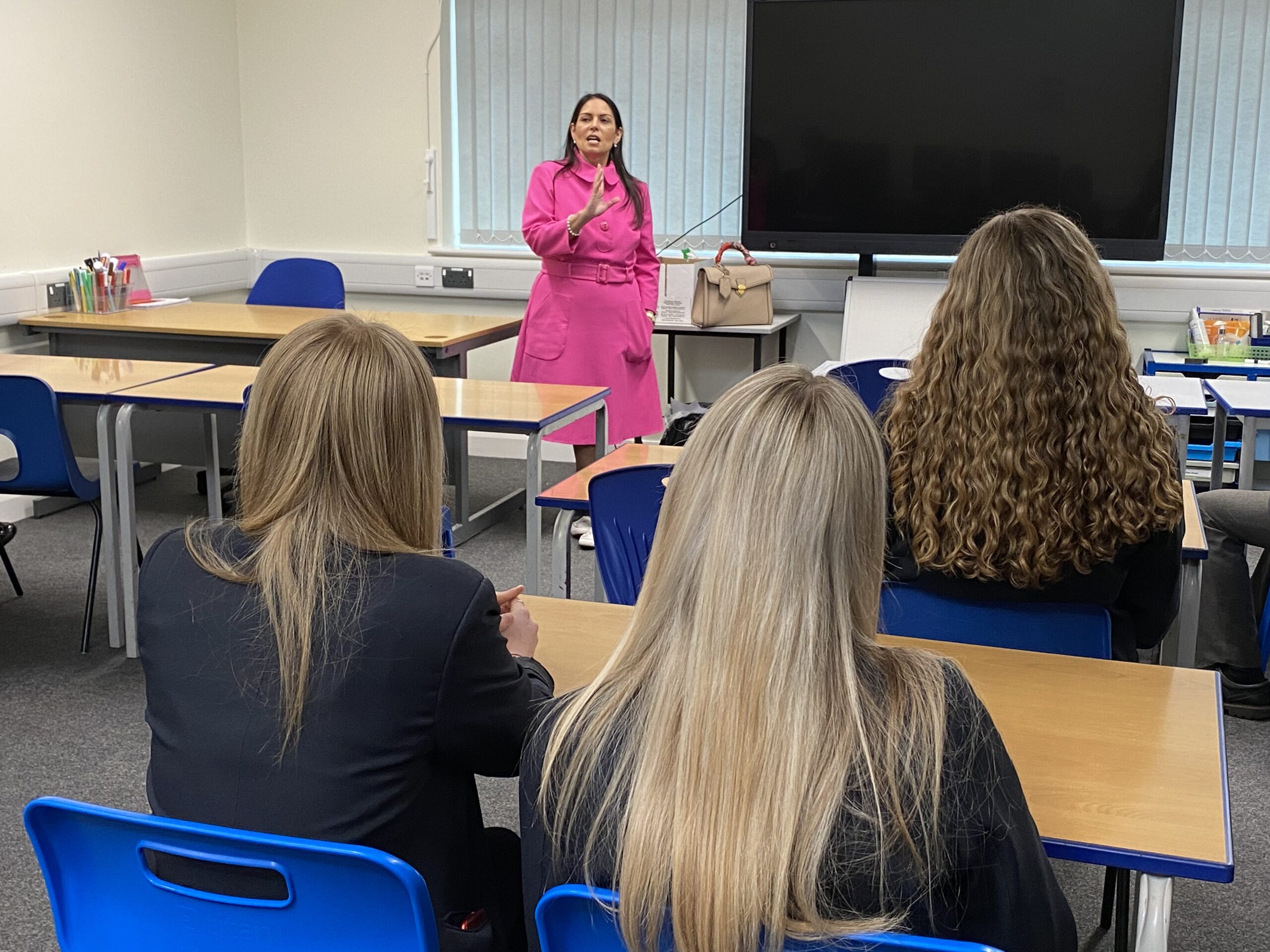 Friday 6th May 2022

GCSE students at The Stanway School have taken part in a Q&A with Home Secretary Priti Patel. Ms Patel, the MP for Witham, paid a special visit to the school this week after she was initially contacted by GCSE citizenship students asking her questions about a range of topics. Ms Patel answered many of these during a visit to the school while she also took time to talk to students about the pandemic and their upcoming exams. Questions ranged from women in politics, mental health, universal basic income and young people in poverty.  Abigail Hamblen, Head of Citizenship, said: "It was a pleasure to have Priti join in our class discussion and the students very much enjoyed their time with her.  "It is not often you can say you have asked questions to the Home Secretary directly and I know our students got a lot out of the Q&A." Commenting after her visit, Priti said: "I always enjoy visiting schools in my constituency and I particularly enjoyed the discussions today with students from The Stanway School. "They were intelligent and thought-provoking in their questions and it was a pleasure to get into meaningful discussion with them about these important issues." Students asked a range of questions, including:
Do you think there is more weight on your shoulders being a woman in politics in this country rather than if you were a man?
If you could take one major action, with the purpose of making our society more equitable, what would it be?
What are the Government's plans to protect children who are falling through the cracks of the overwhelmed and understaffed NHS, social services and schools which our country depend on so heavily?