Black History Month is a tradition that started in the United States of America as a way of re-balancing the heavily dominated "white man's history". In the UK, we dedicate the month of October to to educate ourselves about Black history, heritage and culture – as part of understanding racism and standing in solidarity against it. It is a chance for us to step back and look not only at some inspiring and iconic individuals in Black history, such as Martin Luther King Jr, but also to try and look at some of the more unique and lesser known individuals whose stories, contributions and legacies should be celebrated.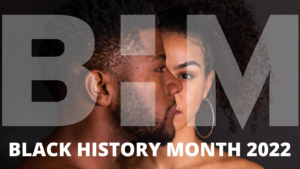 This year, our focus is on highlighting these people. Our students have been participating in an Interhouse competition to raise everyone's awareness of how, for countless generations, people of African and Caribbean descent have been shaping our nation's story and the stories of countries around the globe. This page will be updated with more biographies as we progress through the month. Below, you will find some short biographies, produced by our students last year, on some of these inspirational people from the lesser-known sides of Black history. To find out more, please click on the images below or go to

https://www.blackhistorymonth.org.uk/
Mr Bland's Black History Month Heroes
#1 Katherine G. Johnson
Through October, we have the opportunity to celebrate the lives and achievements of people in history, and I thought I would take the opportunity to write about a few individuals that stand out for me personally. The first person is Katherine G Johnson, born in 1918, West Virginia, USA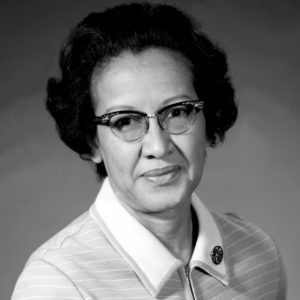 For those who know me, I am a huge fan of Mathematics and Physics and have a love for all things space-related. I am often seen in my garden looking at stars, the Moon and planets through my telescope as I look in awe at the universe.  Back in the late 1950's and into the 1960's, there was the infamous space race, where Russia and the USA battled to be the first nation to land a human on the Moon. Looking back, we now know that it was the USA who accomplished this in 1969, with the successful landing of Apollo 11 on the Moon, and those famous words from Neil Armstrong as he took his first steps onto our satellite. But behind all that success was the work of Katherine G Johnson. She was employed at NASA as a 'Computer', but this is not a computer as we know it now. Instead of having a machine to crunch numbers, Katherine completed complex mathematical calculations herself, working out trajectories and launch windows, and more importantly, the return paths for the astronauts hoping to complete their journey to the moon. Not only did she have to overcome issues of sexism within the workplace, she also had to overcome issues around attitudes at that time towards black people, but she did so with determination and class. The incredible mathematical ability she showed, coupled with her determination to overcome obstacles meant that the space race was won and history was made.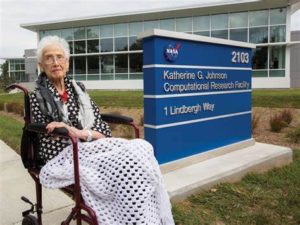 When I stand outside and zoom in on the moon through my telescope, I cannot help but marvel at the intellectual brilliance of this inspirational lady. This is a picture of her at the age of 100 outside the building named after her at NASA.  For me, her life and achievements are certainly worth celebrating.

#2 Ray Charles

I started to learn the piano at the age of 7, and it is worrying to calculate how many years I have now played it! I took exams up to Grade 6 before ending the formal lessons as my GCSE exams took priority, but I have carried on playing whether in bands or for special events, like weddings. I have a love of music, especially tracks that have piano-based scores, and I enjoy the challenge of trying to work out how to play along to favourite songs. After all these years of playing the piano, I can honestly say I cannot understand how to begin playing the piano like Ray Charles! What amazes me most is that Ray started to lose sight in his eyes at the age of 4 and by 7 years of age, he was totally blind. Ray was born in Georgia in the USA in 1930 and lived in very poor conditions from a young age. His mother died when he was only 14, and without his father around, he was left to fend for himself. A family friend taught Ray to play the piano, starting when he was just 3 years old, but despite losing his sight, Ray pursued his dream of being a successful musician, moving away from his home at age 17 to start his career in music. Ray's influence on the music industry was incredible, and to think he was able to play so well without even seeing the piano keys blows my mind. He led a complicated life with many difficulties, but his piano playing amazes me still. As a successful musician, Ray was asked to play in his hometown of Georgia in 1961, but he refused to play and walked away from the gig because he had been told that white people would sit separately to black people in the concert hall and would have better seats. He was sued as a result of cancelling the gig. Before he died, the State of Georgia issued an apology to him for what happened in 1961, and claimed his great song "Georgia on My Mind" as the song of the State.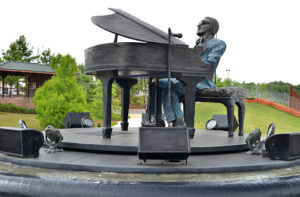 I've included a hyperlink to that brilliant song – one of my favorites of his – recorded in 1960, just before he walked away from the concert hall in Georgia. A statue of Ray sat at a piano stands at The Ray Charles Plaza in Georgia to this day in memory of him and his incredible achievements. Ray's piano playing remains an inspiration to me to this day.